GET 2-for-1 and Save the Most by March 10!
National Arts Marketing, Development & Ticketing Conference
Theme: Growing Your Audiences and Donors — Your Blueprint to Success

Includes Special Digital Marketing Track
March 17-19
Kimmel Center, New York University, New York

New Wallace Foundation Report Highlights National Conference
Uncovering what your audiences and donors truly find exciting about your offerings and organization is a fundamental step in growing your organization in today's marketplace. Planning and then delivering what patrons are seeking, in the way they are seeking it, is the key to your long-term success.
The National Arts Marketing, Development and Ticketing Conference, featuring the new Wallace Foundation Report "Taking out the Guesswork," will focus on the myriad ways your organization can benefit from the latest research, resources and technologies that others are using to create blueprints for success. The conference will include a Special Digital Marketing Track.

The Price is Right!

Your team holds the keys to unlocking winning engagement strategies to find, retain and upgrade patrons, and strong collaboration is paramount to your overall effectiveness.
That's why we have built team-building workshops into the program, and have structured the tuition prices so that it will be easy for you to come as a team. Register by March 10 and bring a colleague for FREE (2-for-1). Teams get the most benefit from the conference, since they return to their company with the same knowledge base, ready to roll up their collective sleeves and put the new strategies to work immediately.
Plus, if you can't attend the entire conference, you can transfer your registration to someone else in your organization for the times when you can't be there.
Make sure to register early; space is limited and will sell out. Be certain to make time away from the office for your professional advancement. Free Wi-Fi will be available so you can stay connected to the office.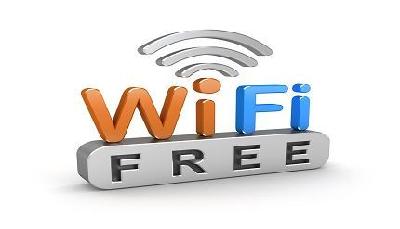 Don't get left behind…to find out how to optimize your strategies and stay ahead of the curve, see the registration page for
details
.
Join us for two and a half days of unprecedented learning and fun in the world's most exciting city!
Revenue Raisers
In addition to the Plenary and Breakout Sessions
One-on-Ones
Many of the experts presenting sessions will be available for 15-minute One-on-One consultations with conference delegates. This is your chance to get your individual questions answered. Come by yourself or bring your team to the consultation.
Networking Receptions
Meet new colleagues, catch up with old friends, and compare notes on what works and what doesn't. Mingle with leaders in marketing, fundraising, ticketing, pricing, and more as you develop the strategies you will take home to implement.
Lunch with the Experts
Discuss with the expert of your choice a hot topic over a cold lunch. Then switch tables, enjoy dessert, and engage in another topic with another expert. Delegates consistently report that this is one of the highlights of the conference. Dessert with the Experts - Switch tables and take part in another great expert-led discussion. Register Now!
Special Offer for Conference Delegates!
50% off of Orpheus tickets for March 19:
Use code OHS22486 for 50% discount in all sections (except box seats).